My Westie, Beckham, is always looking for a reason to plan a party and now that summer is here, he definitely has travel on his mind. The Queen is celebrating her "Platinum Jubilee" in London with a 4-day weekend party, and we plan to join in the fun, because who doesn't love the idea of a 4-day party?
We will take a "Trip to London" by inviting all of our friends who love all things British. He's a cheeky little pup who convinced me he should be treated like royalty for this event.
But wait – isn't he always treated like royalty in our palace, otherwise known as home?
Brits LOVE, LOVE, LOVE their dogs. The Queen's love for her corgis is legendary. The Royal Family has even created a new Platinum Jubilee emoji of a corgi called PJ who is wearing a platinum and purple crown.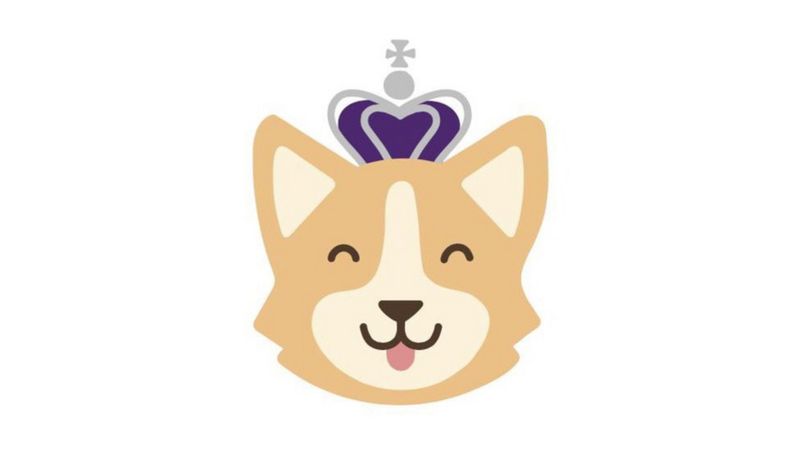 Our party plans are well under way with a full menu of Platinum Jubilee Dog Treats and the perfect Pimm's Cup Cocktail for the Pup Parents.
THE QUEEN LOVES GIN: THE PIMM'S CUP COCKTAIL
The Queen's favorite spirit is gin, and now she has launched her very own gin label, which is made from flowers grown in the Queen's garden at Buckingham Palace, with notes of lemon verbena, hawthorn berries, bay leaves, and mulberry leaves.
For our Party Cocktail, we decided to use Pimm's No. 1, which is a gin-based liqueur with a deep red color that is flavored with herbal botanicals, spices, and caramelized orange. The Pimm's Cup Cocktail is very popular in the UK with a mixture of the liqueur with lemonade and garnished with fruits, mint, and cucumber. Here is our version of this refreshing summer drink.
The Pimm's Cup Cocktail
Ingredients
1 ½ ounces Pimm's No. 1

4 ½ ounces sparkling lemonade

Fresh mint sprig, orange slices, and strawberries for garnish

Cucumber slice or peel for garnish
Directions
In a tall glass filled with ice cubes, pour the Pimm's No. 1.

Add the lemonade.

Garnish with the cucumber and any combination of the mint, orange, and strawberry
DOGS ARE ROYALTY IN MY WORLD
Queen Elizabeth has owned more than 30 corgis over the course of her 70-year reign, including 14 generations of the same dog family. Her first corgi arrived on the Queen's 18th birthday. Dogs are clearly royalty in Buckingham Palace.
My dog must be descended from the Queen's long line of corgis, because despite being a Westie, he loves being treated like royalty.
ROYAL PUP TREATS
A dog party isn't a royal party without custom-designed party pup treats. We found the perfect collection of the Queen's Platinum Jubilee Dog Treat recipes with Corgi Crunchies and "Fit for a Queen" dog bones. You will find recipes for all 5 delicious pup treats at The Queen's Platinum Jubilee dog treat recipes | The Kennel Club.
Corgi Crunchies
Gourmet Pup Treat from The Kennel Club
The ingredient amounts and directions in the Kennel Club recipes use British measurements. I have converted them to US measurements, which you can easily do on the internet for the other recipes.
Ingredients
2 cups rolled oats

¾ cup wholewheat flour

2 ripe bananas

1 egg

¼ peanut butter (xylitol-free)
Directions
Preheat the oven to 350°.

Put the rolled oats in a food processor and mix until they reach a flour-like consistency.

Add all of the ingredients in a large bowl and mix until the mixture forms a sticky dough.

Roll out the dough on a floured surface to ½ inch thickness.

Use a Corgi cookie cutter to cut the pet treat shapes.

Place the dog treats onto a baking sheet which is either greased or lined with parchment paper.

Bake for 25 minutes until golden brown.

Cool on a baking rack.
LIVING WITH ROYALTY IS NEVER BORING
I agree with the Royals that loving your dog above all else is a brilliant way to live your life!
Making memories with my pup – one posh party at a time.